Today we are happy to announce the end of an era of Pixout 1.x version, which was there for us from 2015 to 2021. Following you can find the last release notes for Pixout 1.x version software.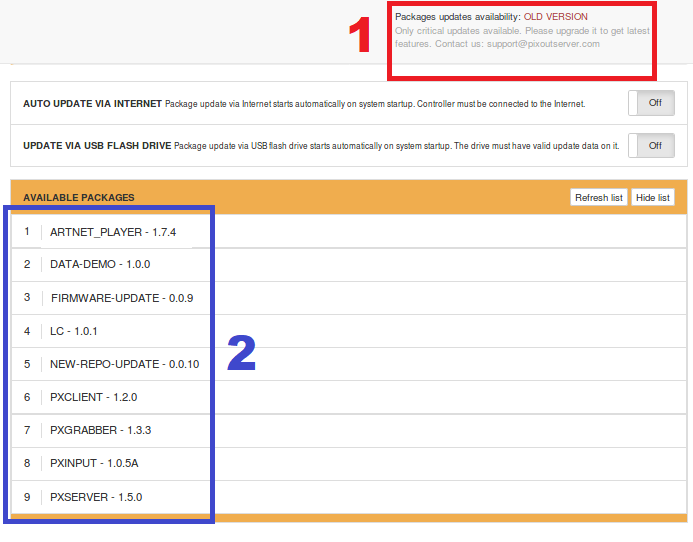 1 – New status information about available packages updates for your recorder.
OLD Version – Your need to contact us and get instructions on how to update to Version 2.x. If you need it, of course, but you can stay on Version 1.x as well. It will be supported with critical fixes. 
ERROR – This means that your Pixout recorder could not be updated, probably it is in DEMO mode or doesn't have a valid license
2 – This is the latest version numbers for all components for Pixout version 1.x. We are not planning to make any other improvements except critical fixes if any.

Notes: If you would like to upgrade a very outdated (prior to 30 September 2019) version of the Pixout ArtNet DMX recorder to the latest one, please contact with support team first.
Improvements
Enhanced status bar with information about available packages update
Fixes
Packages and versions
PXCLIENT – 1.2.0
PXSERVER – 1.5.0
ARTNET_PLAYER – 1.7.4
FIRMWARE-UPDATE – 0.0.9
We will keep you posted on whatever new releases we have.
I hope you enjoy your Pixout ArtNet Recorder device!
Pixout team