What's under the hood
HDMI-in: 1600×1200 60Hz
Ethernet-out: up to 512 ArtNet DMX universes per device
Wireless for setup

Standalone rack mount 1u box with LCD screen

Realtime 2 core ARM A9/Xilinx Zynq

One video frame delay processing time

RGB/RGBW modes and conversion

Web software for setup, pixel mapping grabbing/importing
Unicast/Broadcast transmission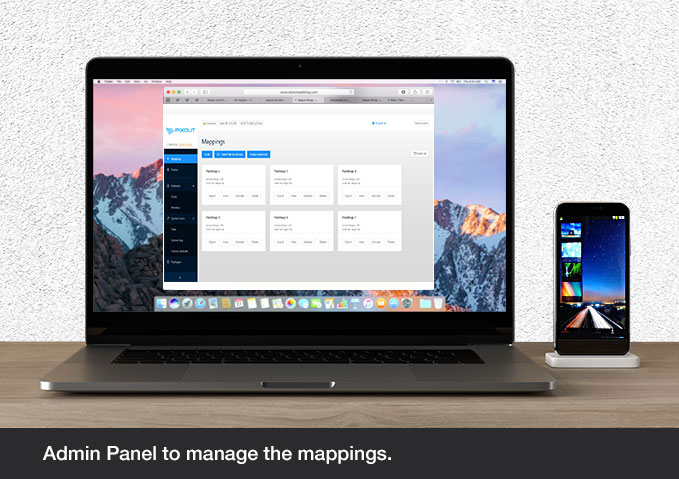 Pixout HDMI ArtNet DMX Converter is a device with the power of modern web software and realtime digital video to ArtNet DMX converter in a standalone, rack mount 1U box. The Converter allows importing, grabbing a pixel mapping from any third party software, and will save your nerves since you won't need to manage complex media servers. The Converter could be used in retail and architectural applications where a media facade or pixel display is to be controlled by video. ArtNet DMX 512u is possible with 33 FPS (33Hz), if you need more FPS this will decrease the amount of universes.

Primarily, it's all about video conversion from HDMI input to ArtNet DMX output.
You can use:
input HDMI digital video with resolution up to 1600×1200 60Hz.

Supported resolutions:
256×160@60 Hz
800×600@60 Hz
1024×768@60 Hz
1280×960@60 Hz
1440×900@60 Hz
1600×1200@60 Hz

 
output up to 512 ArtNet DMX universes per one device.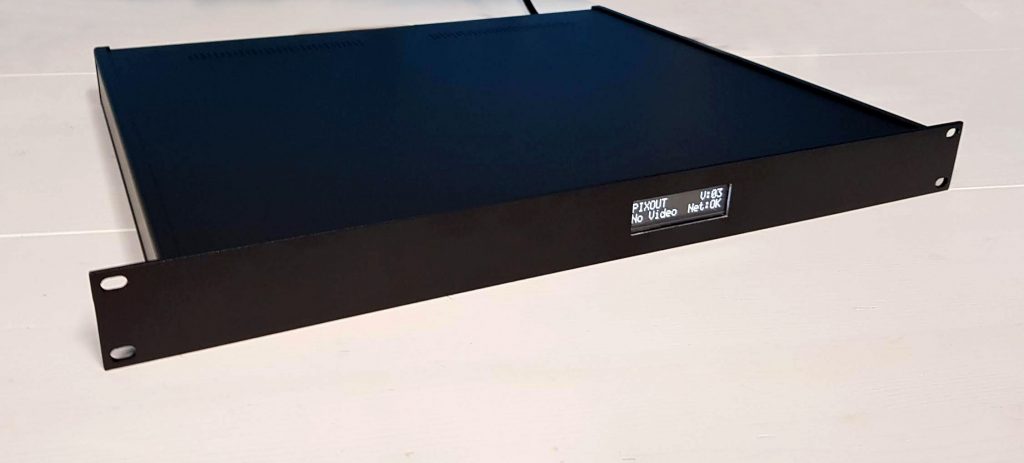 Feel free to use many converters for one large pixel mapping. The software inside allows configuring video conversion and setup pixel mapping.
You might want to use any software for pixel mapping like
Enttec Led Mapper (ELM), MadMapper or
MADRIX,
whatever suits you best. You will create a pixel mapping, which is, namely, a virtual representation of your desired design. Each pixel has a position in space and its DMX address and universe.
Secondly, it's about pixel mapping importing and grabbing. When your pixel mapping is ready, Pixout HDMI ArtNet DMX Converter will do the rest. It will analyze ArtNet DMX data from third-party software using reverse engineering to restore pixel mapping.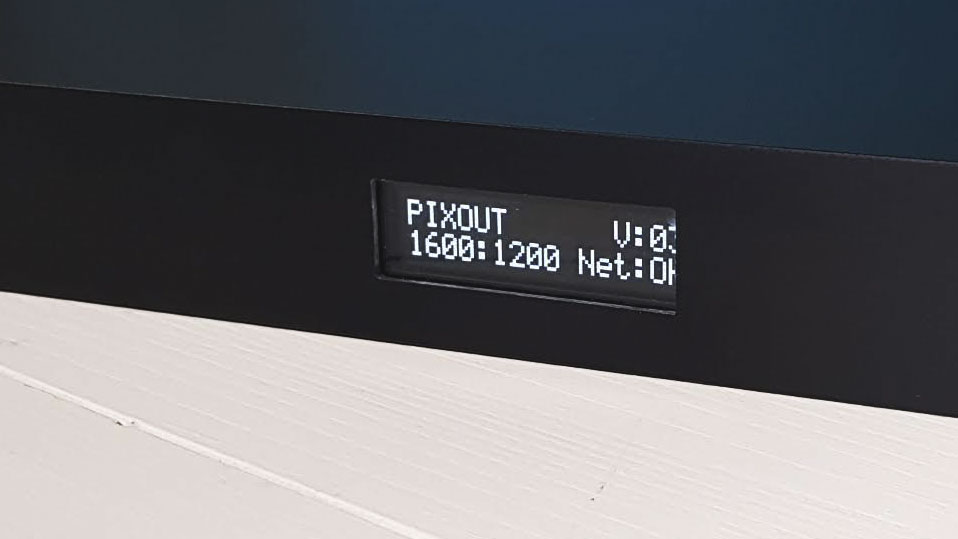 We provide a special uncompressed image/video file in BMP/AVI format with custom RGB encoding that should be played in your third party software and give away ArtNet DMX. After ArtNet DMX grabbing pixel mapping will be restored in the Converter software so you can operate it. 
Bу the way, you can use one large pixel mapping imported on many converters and split it by piece of 512 universes.
With Pixout HDMI ArtNer DMX Converter you will convert HDMI video data into ArtNet DMX easily in real time. You will enjoy managing your pixel mappings with our easy-to-control software, using Admin Web Panel.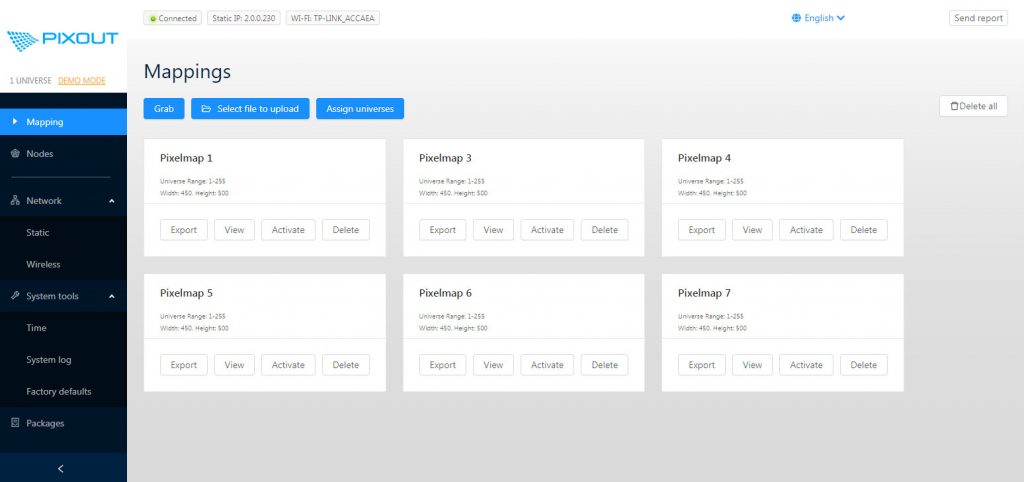 Request a quote
— or drop us a line —
We'll get back to you as soon as possible.