Last year was quite hectic here at Pixout, as we were working continuously to improve the Pixout controller's software despite COVID lockdown in the lighting industry. That is why today we are happy to announce the end of an era of the Pixout 1.x version, which was there for us from 2015 to 2020. Now we'd like to introduce Pixout software 2.0, which is completely rebuilt and fully tested to meet the challenges and growing quality demand within the lighting industry. All our skills and efforts were put into this major improvement.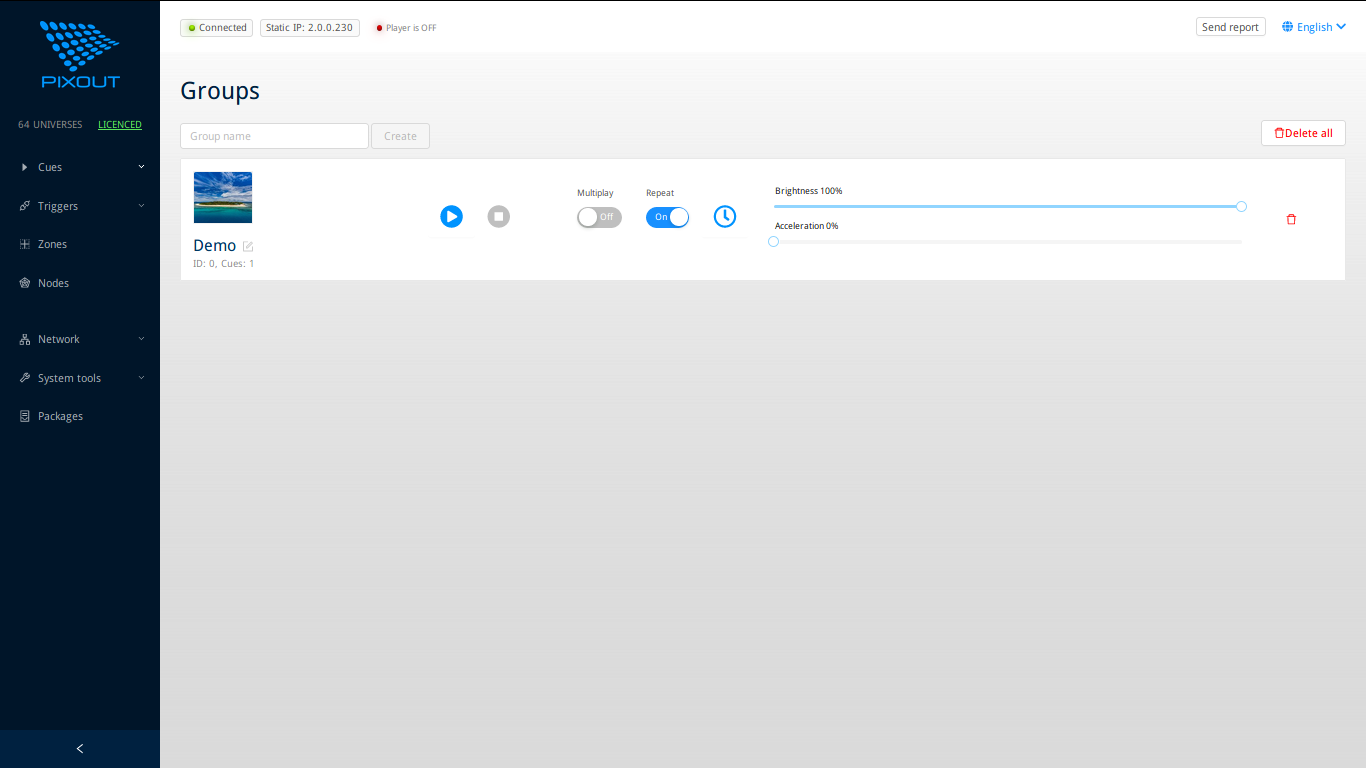 To be fair and transparent, we'd like to introduce our new business model, which implies that minor releases will be free of charge for everyone, yet major software updates will have a fee of 180 EUR (without tax). If you decide to upgrade to Pixout software 2.0, you will benefit from getting all the small updates free, until we release Pixout software 3.0.
Important notice No.1. For those who bought a Pixout ArtNet DMX recorder device later than November 2020 upgrade to Pixout software 2.0 is free of charge, and those who use an older version of the Pixout recorder are very welcome to have a one-time paid software upgrade.
Important notice No.2. The upgrade is not mandatory. If you don't want to upgrade your software, just keep on doing what you do. Whenever you have bought your Pixout device, it will run safe and sound, as before, yet it will miss some new features.
We will continue to support critical errors, but new benefits will not be available for your Pixout device without an upgrade to the latest software version. Please do reach out to us by any means if you have questions about this and future software updates.
Here is a list of major improvements available with Pixout software 2.0:
Improvements
Zones

Cue list multi/single replay

Manual ArtNet nodes / Automatic and Semiautomatic Nodes detection

Variable and Fixed FPS renderers combined together. For you, it means the best from both worlds and the power of different products combined. Now you can enjoy grabbing the data from any source with the ultimate precision. Whatever you use as your data source, be it software or a lightning desk, you just continue doing your job, and our controller will offer you the very best options. Even where there are DMX optimization in the data flow

Better UI/UX experience, enabled by modern technologies

UI is available in the German language.
Fixes
Many fixes in all components
Packages and versions
ARTNET_PLAYER – 1.7.29
DATA-DEMO 1.0.3
FIRMWARE-UPDATE – 0.0.10
INFO – 1.0.1
NEW-REPO-UPDATE 0.0.11
PXCLIENT 2.0.23
PXSERVER – 2.0.36
PXGRABBER 1.3.23
PXINPUT 1.0.7
We will keep you posted on whatever new releases we have.
I hope you enjoy your Pixout ArtNet Recorder device!
Pixout team