Have you ever wondered how to send up to 1600×1200@60Hz digital video to your ArtNet DMX LEDs?
With Pixout HDMI ArtNet DMX Converter you can convert your digital video to ArtNet DMX and RGBW formats easily in real time.
We are introducing a device with the power of modern web software and realtime digital video to ArtNet DMX converter in a standalone, rack mount 1U box.
Fancy finding out how you can benefit from the device? The Converter allows importing, grabbing a pixel mapping from any third party software, and will save your nerves since you won't need to manage complex media servers. Many choose the Converter to use in retail and architectural applications where a media facade or pixel display is to be controlled by video.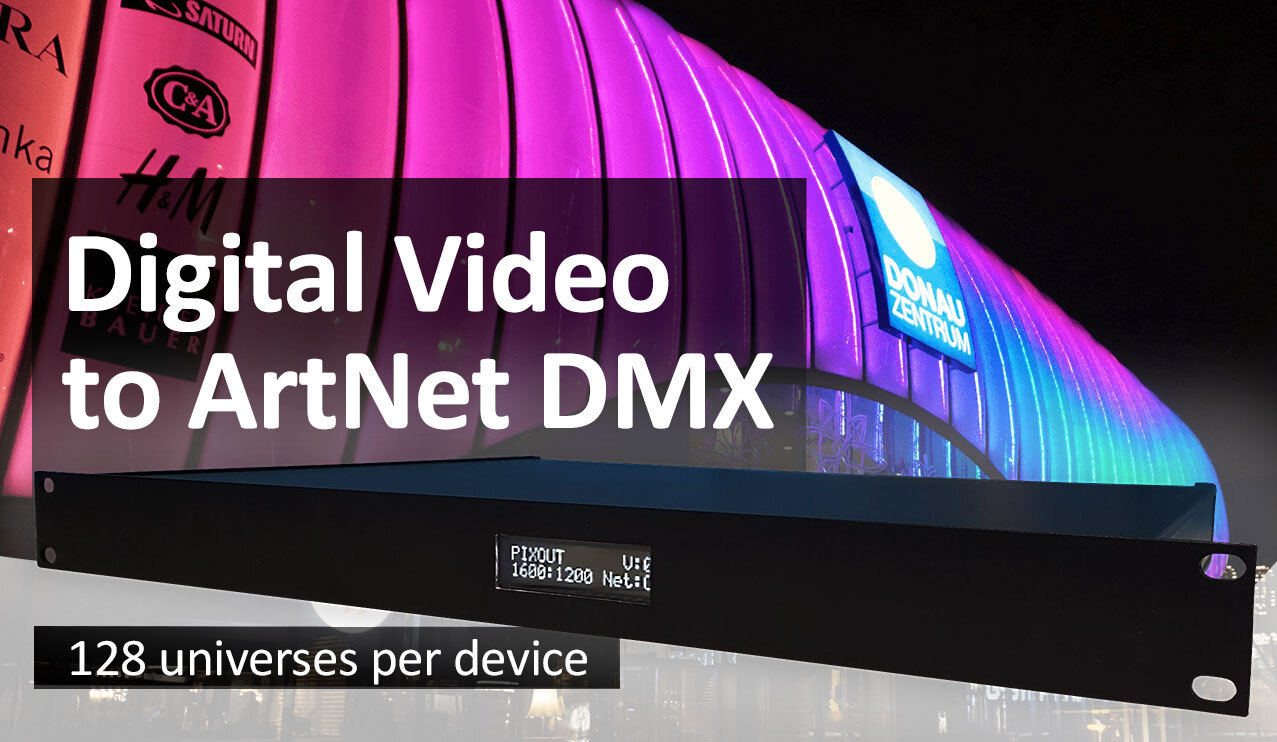 You will enjoy managing your pixel mappings with our easy-to-control software, using Admin Web Panel.
Please check our website for more details https://pixout.lighting/pixout-hdmi-artnet-converter/
Ask me in comments or drop me a line at email. I would be happy to chat.